News
Future Green Studio is Participating in the 2016 Open House New York Weekend at Nowadays, Saturday October 15!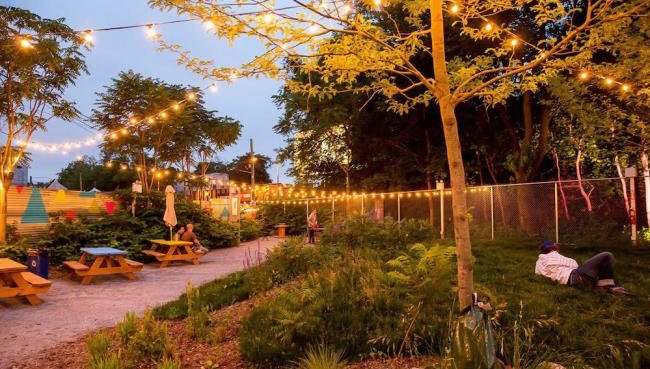 Join Future Green's founding principal and design director, David Seiter for a guided tour through Nowaday's landscape on Saturday October 15th from 2:00 pm - 6:00 pm. Nowadays, located in Ridgewood, Queens, is an outdoor beer garden founded by well-known Brooklyn DJs Mister Saturday Night. The garden, which accommodates hundreds of adults and kid party-goers on Sunday afternoons, incorporates a dance floor, DJ booth, picnic tables and food vendors. Future Green Studio designed and built the 18,000 SF space taking its cues for the design from the existing post-industrial site and transforming it into a park-like setting to provide a relaxed outdoor environment for all ages.
Nowadays is one of seventeen OHNY weekend sites included in the New Landscape New York series highlighting some of the best examples of innovative landscape design in New York! 
Nowadays, 56-06 Cooper Avenue, Queens, NY 11385