News
Roosevelt Island Playground Open!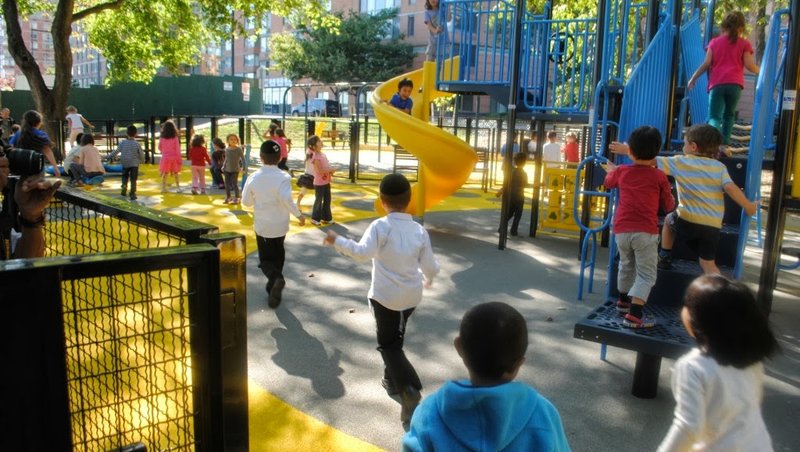 Roosevelt Island Playground opened this September with a speech from Fay Christian, RIOC Board of Directors. She addressed some of the issues that gave birth to the project. The new playground location is part of the original Southtown Development plans. "RIOC was instrumental in approving the project and working closely with Hudson/Related to assure that safety concerns from parents of the community were addressed" stated Erica Spencer-El, RIOC Director of Community Relations, via e-mail.
The brand new playground offers equipment to suit a range of ages, from 6 months to 8 years old, addressing a previous issue where caretakers had to leave the Tot Lot and walk to another playground in order for older children to play. The new playground also features woodchip-free rubber flooring safe for kids of all ages. For caretakers, there are plenty of benches on site and enough space outside the playground to leave strollers. The old Tot Lot lacked shade, but the new site is enclosed in a cocoon of natural shade provided by mature trees and the warm breeze that only Roosevelt Island brings.